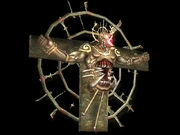 Carcer its a monster Lv 33, leaves in Parca Temple. Their resistance is ice.
Section heading
Edit
He enters on a quest: Defending The Eastern Shield.
Section heading
Edit
Since the Dragon clan ruled the desert,
Carcer
has been a criminal in jail. Coveting human flesh endlessly,
Carcer
was released by Karon's power and threatened humans closing creatures of the lower bound.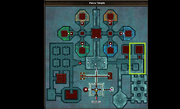 Ad blocker interference detected!
Wikia is a free-to-use site that makes money from advertising. We have a modified experience for viewers using ad blockers

Wikia is not accessible if you've made further modifications. Remove the custom ad blocker rule(s) and the page will load as expected.